Monday Day 1
As I struggled to close the button on my pants, I made a firm resolution that I was going to start back on my diet on the usual MOANday! Luckily, I had some items in the fridge that helped me get breakfast and lunch together. After work, I stopped at the store and stocked up on every food I would eat that was on the Weight Watchers Freestyle zero point menu.
So for breakfast, I enjoyed a little vegetable and scrambled eggs. I started off thinking of scrambled eggs, but when I took the eggs out of the fridge, I saw some veggies that were looking a bit old, so I decided to use them up! You can make the same thing:
Egg Scramble with Veggies
INGREDIENTS:
3 Large Eggs
1 Small tomato, diced
1 Cup of baby spinach
1/2 Cup of zucchini
1 Small clove of garlic, minced
1/4 cup of low fat, sharp cheddar cheese (optional)
The instructions are pretty simple. Beat the eggs, spray a pan with zero calorie cooking oil, add the veggies and let them cook for one or two minutes, add the eggs and cook until done. Oh, and don't forget to sprinkle that cheese over the top. Alternately, you could use salsa, but I'm a big cheese lover!
As I went cruising through my pantry, I saw that I had several cans of beans and that got me thinking about a bean salad. This would be great because I didn't have to cook! I made this Sunday night and put the bean salad in one container and the lettuce in another container, then mixed them at work. By the way, if I haven't mentioned it already, I love, love, love these containers!
OK, so the bean and corn salad recipe I used was this:
Easy Black Bean and Corn Salad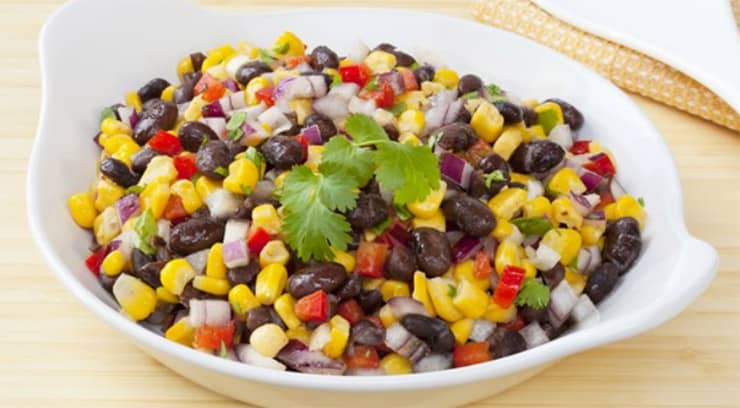 INGREDIENTS:
1 Can of black beans, rinsed and drained
1 Can of corn, drained
1 Tomato, diced
1 Cucumber, diced
1 Handful of cilantro, chopped
1 Large clove of garlic, minced
1/4 Cup of balsamic vinegar
1/2 Teaspoon of olive oil (optional)
1 Large lime, juiced
1 Teaspoon of cumin
1/2 Teaspoon of salt and pepper
Lettuce or Salad mix
INSTRUCTIONS:
In a small bowl, mix the salt, pepper, cumin, and balsamic vinegar together
In a large bowl, pour your beans, corn, tomato, cucumber, and cilantro and mix until combined
Pour the lime juice, contents from the small bowl with vinegar, garlic, and olive oil
Mix until combined
Serve over a bed of lettuce leaves, such as Romaine, or pour over some pre-cut salad mix
This recipe is supposed to serve 4, but I simply cut it in half. I took half to lunch and saved the other half for the next day. I went shopping after work, which will help me later in the week and give me a bigger selection of foods to choose from. I didn't want to do a lot of cooking, though, so I simply made some baked fish and then got things ready for the crock pot so I wouldn't have to cook again tomorrow.
For dinner, I choose an easy lemon pepper dish using Tilapia, but you could use salmon or halibut or whatever filet you happen to have. Like the salad above, this recipe is supposed to serve 4, but hubby and I just split it, along with a side salad.
Lemon and Pepper Baked Fish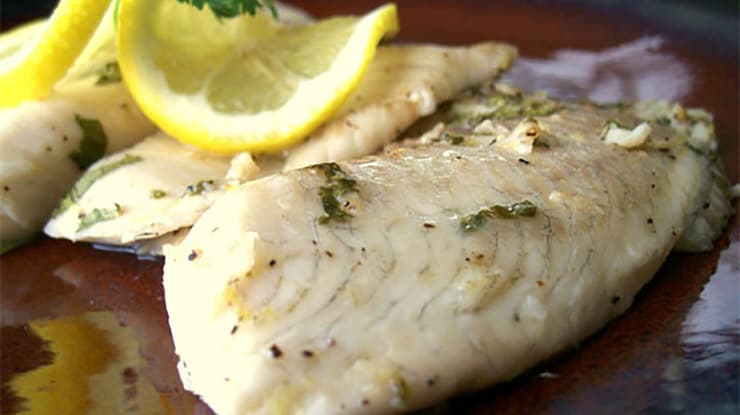 INGREDIENTS:
4 Filets of Tilapia, about 3 ounces each
1 Large lemon, sliced
1 Teaspoon of pepper (or lemon pepper if you have it)
1/2 Teaspoon of salt
Rather than fry it, I use the oven and let this bake, which, for me anyway, is better as I can let it cook in the oven and walk away for about 15 or 20 minutes. I made a salad while this was cooking and set the table, and it was done!
INSTRUCTIONS:
Preheat the oven to 400 degrees
Line a casserole dish with aluminum foil. Leave enough foil to close over the top of the fish!
Rinse the filets, then pat them dry and put them on the bottom of the baking dish
Sprinkle both sides with the salt and pepper
Place the lemon slices on top of the filets
Cover the fish with aluminum foil
Bake for about 15 or 20 minutes
I like simple dishes like the one above, but the truth here is that, while relaxing and watching TV, I want a snack! I can't help it; I get that urge for a little something sweet, don't you? Look at what I whipped up and guess what? It's zero points!
I call this butterscotch and apple "pie". OK, so it has no crust, but dang if it doesn't taste great! When I came home from work, I left out the Cool Whip Free on the counter. I put this together after dinner and within an hour or so, it's ready!
Butterscotch Apple Pie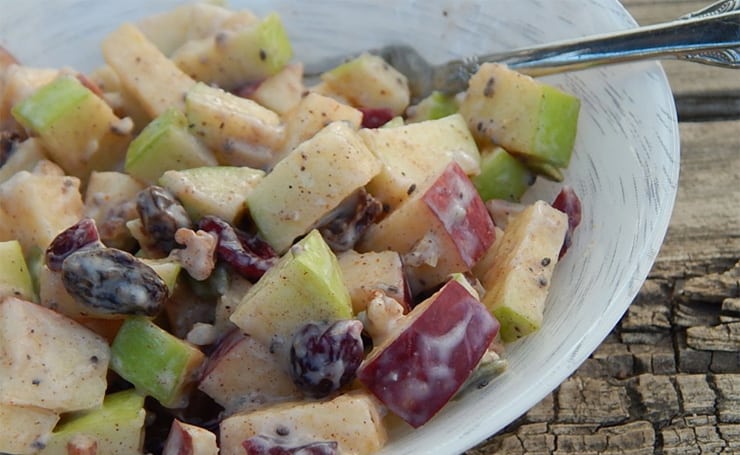 INGREDIENTS:
2 Large apples, any kind, cored and chopped into bite size pieces
1 Ounces of a fat free, zero calorie topping, like Cool Whip Free, thawed
4 Ounces of pineapple bits, no added sugar (leave the juice in the can!)
Small handful of raisins (approx 20 raisins) or you can replace with banana slices
A Box of instant JELL-O butterscotch sugar free, fat free pudding mix (3 ounces total)
Instructions
In a large bowl, combine everything above.
Cover and refrigerate for 1 hour, minimum. 2 hours is better!
Stir and serve!
You can add a sprinkle of cinnamon on top if you like! Hubby and I split this dessert and I was a happy camper that night! I didn't even feel like I was dieting!
Before I hit the hay, however, I put together a crock pot meal so dinner would be ready and waiting when I got home. See my dinner meal plan in Tuesday's menu.
Tuesday Day 2
Since I already had half of my salad left over for today's lunch, I got busy in the morning setting things up for later. I started by making some bean & egg "muffins" for breakfast today and tomorrow. While those were baking, I put together my crock pot so I would have dinner ready for tonight and use the leftovers for dinner on Wednesday.
These little muffins are so good with coffee! The recipe is super easy, too!
Bean & Egg "Muffins"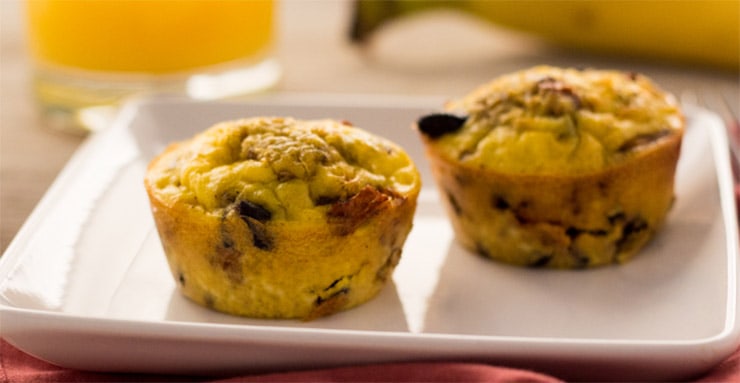 INGREDIENTS:
1 Pound of boneless, skinless chicken breasts, cut into bite sized pieces
1 Cup of coconut milk, no sugar added (you could use almond milk as well)
1 Cup of non-fat plain Greek yogurt
1/2 Cup of fat free sour cream
2.5 Tablespoon of butter buds
1 Cup of no sugar added tomato sauce
1 Medium diced tomato
1 Small onion, diced (I used red onion, but you can use any color)
2 Cloves of garlic, minced
1 Teaspoon of cumin
1 Teaspoon of ginger
1/2 Teaspoon of chili powder (optional)
1 Teaspoon of salt
1 Lemon, juiced
INSTRUCTIONS:
Place the chicken in the bottom of the crock pot
Top with the onion, garlic, tomato, and spices
Pour everything else over the top
Stir well
Cook on high for 3 hours
Stir once and lower heat to low
Cook for another 30 to 60 minutes
Most people would serve this with rice, but I used cauliflower rice and made a side salad as well.
Wednesday Day 3
So for breakfast, I ate 2 more muffins and took the last one to work. Now all I had to do was fix lunch. I decided to make another salad. I packed a container full of mixed salad greens and a handful of cilantro. In another container, I put some drained, canned black beans, a sliced cucumber, a sliced tomato, along with a little baggie of spices, like salt, a dash of pepper, and a little bit of garlic powder. I also took a small bottle of balsamic vinegar for a dressing.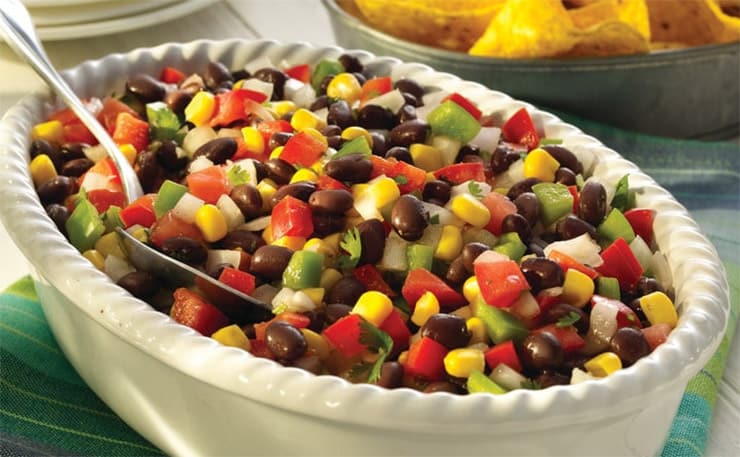 So for Wednesday it was muffins, a bean salad, and then left over chicken from the night before. I felt great after working out, but my sweet tooth was feeling neglected, so I made myself a little snack of Cool Whip Free and a handful of frozen berries. I just let these sit on the counter for 15 minutes and they were ready to eat.
Thursday Day 4
Well, I had eaten everything I had made Tuesday, so it was time to start this process again.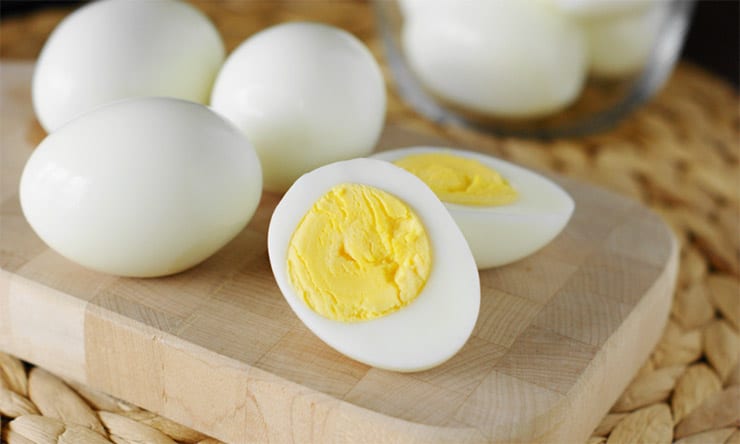 This time, I decided to just have some hard boiled eggs for breakfast, as well as in a salad for lunch. I set 6 eggs in a pan and was letting them boil while I started a lentil soup in my crock pot. Did I mention how much I loved my crock pot? This soup would be ready for dinner tonight and tomorrow night, which would save me a lot of time!
My lentil soup recipe is:
Lazy Lentil Crock Pot Soup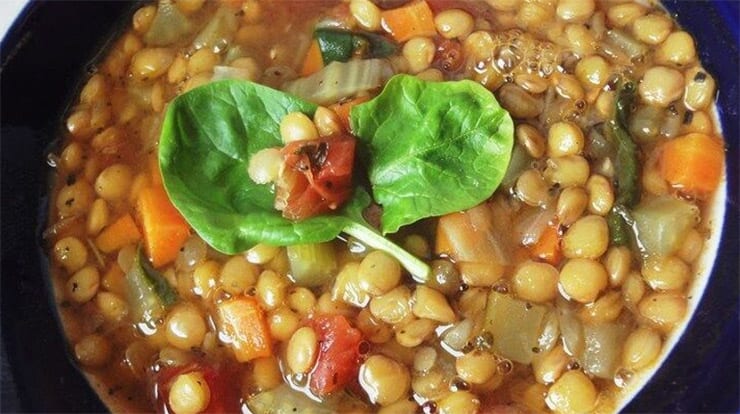 INGREDIENTS:
8 Cups of vegetable broth (I use low sodium)
1 Pound of dried lentils, rinsed and drained
1 Cup of chopped cauliflower
3 Large carrots, peeled and sliced into rounds
1 Medium onion (any color) chopped
2 Large celery stalks, chopped
1 Can of diced tomatoes (14.5 ounces) keep the juice!
1.5 Cups of hot water
1 Tablespoon of red wine vinegar (or red wine)
INSTRUCTIONS:
Put everything in the crock pot (except the celery and cauliflower) and stir
Cook for about 4 hours on low
Add the celery and cauliflower
Turn the crock pot to high and cook another 30 minutes
So breakfast today was 3 hard boiled eggs with non-fat Greek yogurt. I add a little salsa, lime juice, and onion powder to my Greek yogurt and dip the eggs. Delish! I made another salad with mixed greens, the remaining 3 eggs, and the remainder of the yogurt. I peeled two eggs and put them in the salad, using the yogurt for a dressing. I ate the last egg just before I went to the gym. Dinner was waiting for me and it was so good! I had two big bowls and it really felt good!
CLICK HERE TO SAVE PLAN FOR LATER
CLICK NEXT PAGE TO CONTINUE…
Warning
: count(): Parameter must be an array or an object that implements Countable in
/home/customer/www/easyrecipes01.com/public_html/wp-content/themes/flex-mag-child/single.php
on line
528