Meet Kaleb Klakulak, the 12-year-old boy who had a Christmas wish that was more than slightly out of the ordinary.
Some kids want for toys, some for puppies, some for video games. What little Kaleb wanted was a headstone for his best friend's unmarked grave.
His friend, Kenneth "K.J." Gross passed away in May, and since then Kaleb has been doing odd-jobs and fundraising around the Detroit Area in a bid to raise the cash to honor his memory …
K.J. Gross had tragically been fighting against Leukemia since his infancy, but had managed to beat it twice. Due to the side effects of the treatment, however, he ended up in hospital with congestive heart failure.
His mom quit her job to take care of her sick son, though struggled with the financial burden alongside raising her other five kids and caring for her mother with Alzheimer's. This meant she was unable to purchase a headstone when her son passed.
"We packed up and we moved into the hospital," K.J.'s mother, San Singleton, said. "And everything that they did for K.J. thinking it would give him a better quality of life, it did the opposite."
When K.J. was in hospital Kaleb would visit regularly, playing video games and painting in an effort to keep his best friend in good spirits.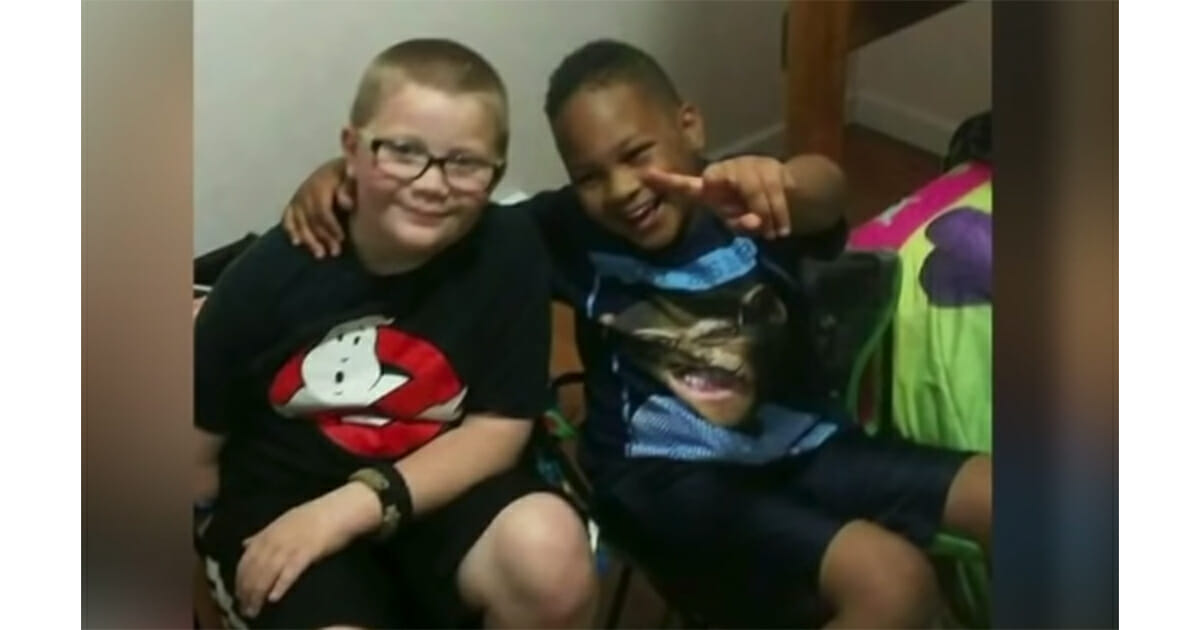 "I love Ms. San," Kaleb said. "I was sad she couldn't afford it (the headstone). I wanted people to be able to find (K.J.'s grave) when they went to see him."
For Kaleb, getting K.J. a headstone wasn't simply a wish, it was a task that had to be completed. After months of hard work and fundraising, the 12-year-old had raised $2,500 in his best friend's memory. Kaleb shared the news with K.J.'s mom, who herself broke down in tears.
"I know that they loved my son when he was alive," San said.
"But I really really know that they love my son because even in his passing they're still trying to help me."
Soon enough, word of Kaleb's generosity spread around to others in the community.
Elmwood Cemetery general manager, Bonita Smith, even waived a policy that new headstones couldn't be installed until the warmer months, all so K.J.'s headstone could be in place for Christmas.
Singleton picked out an inscription herself, with an angel holding a heart and words that read: "KJ Gross, cherish son, brother & friend." 
For more on this fantastic gesture, watch the video below:
Kaleb, you're one hell of an inspiration.
If you think this little boy deserves praise for his actions, share this article on Facebook with your friends and family.
Open Next Page to continue reading…
Warning
: count(): Parameter must be an array or an object that implements Countable in
/home/customer/www/easyrecipes01.com/public_html/wp-content/themes/flex-mag-child/single.php
on line
528